Marbella Film Festival 2015 Almost Upon Us!
The Marbella Film Festival 2015 is almost upon us and we've just held a press conference for the event in which festival director Mac Chakaveh speaks openly about the festival trust's objectives, to provide start up capital and support for independent art projects. He also details how the support system includes assistance in marketing, project and financial management, business angles, agents and distribution networking and trying to overcome any other obstacles which potentially hinder an artist's ability to be creative. You can find out more about it here.
Our festival promo is also available to view, and you can do so by clicking this link.
Finally, in other news in case you missed it, the full screening program and details of the festival are also online now. Click here to view the festival screening program and workshop calendar.
News
Screening & Events Program Announced

The screening and events program for the 2015 Marbella International Film Festival are now online.  Click here to take a look at our Festival hub and find out what's screening and when. All screenings will take pla…

Discounted Flights to Malaga for MIFF 2015

Iberia and British Airways continue their support of MIFF by offering generous discounts to the festival visitors flying to Malaga. To celebrate the 10th anniversary of Marbella Film Festival, Iberia are offering 15% dis…
Press and Media
Festival Up and Running

As the festival launches, our supporters at Alsodelacosta.com have yet more film festival coverage on their website toda…

After Party at La Sala

There's a definite film festival buzz around Marbella at the moment, and the guys at La Sala are showing their sup…
About The Marbella Film Festival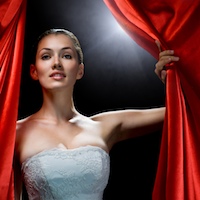 The Marbella International Film Festival brings together artists and their films from all corners of the globe to display their talents to the commercial world. The Festival is growing in stature and receives continuous worldwide accolade, recognition and support for its contribution to the arts. We are delighted to now be entering our 10th Marbella International Film Festival, to be held 7th to 11th October 2015.
The Festival has expanded considerably since it's launch in 2006 and we now have additional collaboration and association with the Marbella Town Hall and Tourist Board, Marbella Film Office and the Andalucia Film Commission. During the Festival we host five glamorous evening events with many networking opportunities, culminating in the grand Gala Awards Ceremony.
Attendees come from all over the world and include filmmakers, industry professionals, exhibitors, dignitaries, celebrities and VIPs, special invited guests and the rich and famous of course! Click to read more »
Festival Over The Years