Awards 2011
Award for Best Animated Film:
Nominations
The Man with Stolen Heart / El Hombre Del Corazón Robado, Director: Charlotte Boulay-Goldsmith
Interview / Entrevista, Director: hyun-won Kim
Winner: Interview
Award for Best Short Film:
Nominations:
Eric, Director: Paul Winter
My best friend / mejor amiga, Director:Gianfranco Borgatti
It's over! / Se Termino!, Director: Gita Farid
Winner: Eric
Award for Best Long Short Film:
Nominations:
Dr Zack, Director: Yilmaz Vurucu
Deserted, Director: Glenn Zimmatore
The other soldier, Director: Paul Hatzinicoletos
Winner: The other soldier
Award for Best Documentary Film:
Nominations:
Salam Rugby, Director: Faramarz Beheshti
The 4 year plan / El Plan De Cuatro Años, Director: Mat Hodgson
Balloon for Allah, Director: Nefise Özkal Lorentzen
Winner: The 4 year plan
Award for Best Feature Film:
Nominations:
Get a job, Director: Brian Kohne
Wounded, Director: Joseph Baker and Tom Large
Meherjaan, Director: Rubaiyat Hossain
Cherry, Director: Quinn Saunders
Winner: Wounded
24hr Film Challenge Award:
Joint Winners: Missing Delegate -produced by Tartalicious productions & Beaming -produced by Subfocus.
runner-up: Room for love -produced by Adrian Bracken (Dir: Darren Richardson, Post: Constantine Diaz), Marbella Productions.
Shorts 2011
A man asleep / Un hombre dormido
Country of production: Israel
Language: Hebrew
Year of production: 2010
Director: Ophir Ben Shimon
Length of film 15:40
On his wedding day, a distracted groom's car hits a child, an event which raises crucial questions regarding himself.
Día de su boda, un coche del novio distraído hits deun niño, un hecho que plantea preguntas crucialessobre sí mismo.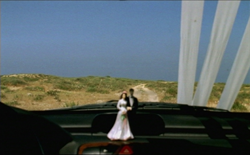 Dr. Zack
Country of production: Canada
Language: English
Year of production: 2010
Director: Yilmaz Vurucu
Length of film: 14 min
A mysterious book and an imaginary mentor guide Zack (7 years old) along the path to becoming a doctor. Will Zack find a cure for his abusive father and fulfill his destiny?
El misterioso libro y un guía imaginario de Zack (en siete años) en el largo camino hasta convertirlo en médico. ¿Encontará Zack cura para su padre y así cumplir su sueño?
Forms of Identification
Country of Production: USA
Language: English
Year of Production: 2011
Director: Kristin Tieche
Length of Film: 14½ mins
Forms of Identification is an experimental dance film exploring an artist's struggle with identity crisis resulting from debilitating loss.
Formas de Identificación es una película experimental de baile explorando la lucha de una artista en crisis de identidad después de sufrir una perdida profunda.
Just In Time / Justo A Tiempo
Country Of Production: United Kingdom
Language: English
Year Of Production: 2011
Director: Rodolfo Novaes
Length: 14 min
John, a successful lawyer, one day discovers that his life is not perfect how he believes. Looking for answers, he ends up involved in a possible murder.
John, un abogado exitoso, un día descubre que su vida no es tan perfecta como pensaba. En su búsqueda de respuestas, termina envuelto en un posible asesinato.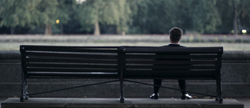 The Quevedo Conclusion / La Conclusion De Quevedo
Country of Production: Venezuela
Language: Spanish (With Sub In English)
Year Of Production: 2011
Director: Alejandro Hernandez-Vera
Length: 11min
A carnival night, some friends talk about love without consistent conclusions.
En una noche de carnaval, unos amigos conversan, sobre el amor, sin llegar a conclusiones coherentes.
La Cummare / My best friend / mejor amiga
Country of production: Italy
Language: no dialogue
Year of production: 2010
Director: Gianfranco Borgatti
Length: 7 min
The parents of a noble country family, are arranging a party in a villa for their only son, over 40 years of age is now finally ready to leave the parental home.
En una titulada familia de alta burguesìa, una pareja de padres ha organizado una fiesta en chalet al campo por su cuarentòn hijo unìco ya listo a dejar el hogar de familia…