Best Feature 2013
Nominations:
• I'm Dating Not You
• A Soft Cent of Cinnamon
• Sardonic Smile
WINNER:
I'm Dating Not You
Country of production: Spain
Language: Spanish
Year of production: 2013
Director: Guillermo Groizard
Length of film: 77 min
Synopsis: Roberto is into Paula. Paula is not into Roberto. Paula is actually into her ex-boyfriend, Miguel. Roberto's ex-girlfriend, Silvia, is trying to get back with him… what a mess! Why should it be so complicated to get a date with your colleague? An hilarious romantic comedy about how to convince someone that you're the love of their life.
Sinopsis: A Roberto le gusta Paula. A Paula no le gusta Roberto. A Paula actualmente le gusta su ex novio Miguel. La ex novia de Roberto, Silvia, está intentando que vuelva con él… Menuda leonera!!! ¿Por qué es tan complicado tener una cita con tu amigo? Una comedia romántica hilarante sobre cómo convencer a alguien de que tú eres el amor de su vida.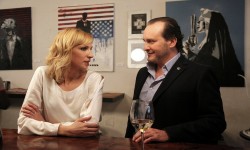 Best Documentary 2013
Nominations:
• The Speed of Orange
• Social Business
• A New Path For Capitalism
• My Way
WINNER:
The Speed of Orange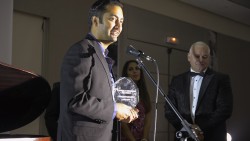 Country of production: USA
Language: English
Year of production: 2013
Director: Justin Hunt
Length of film: 85 min
Synopsis: From acclaimed storyteller Justin Hunt (Absent, American Meth) comes the gritty, yet endearing, story of GHL, an entity that dominated the world of quarter horse racing in the 1970s. Unprecedented access and unparalleled POV footage gives you the real ride of a lifetime while offering up a view of everyday life on the backside and an intimate, sometimes humorous, look at an ordinary family living, and dying, in an extraordinary world.
Sinopsis: