Marbella Film Festival 2015 Short Listing Complete!
Short listing for Marbella Film Festival 2015 is now complete and we are pleased to announce we will be screening some truly outstanding films during the 5 days of Marbella International Film Festival, 7th to 11th October 2015, at Teatro Goya, Puerto Banus, Marbella.
The full screening program and details of the festival fringe including workshops shall be announced shortly, but we'd love you to be involved.  To apply for MIFF 2015 VIP tickets, or for the full festival package experience please click here to book or to find out more.
Note: Due to demand, all film festival packages are subject to availability.
News
Discounted Flights to Malaga for MIFF 2015

Iberia and British Airways continue their support of MIFF by offering generous discounts to the festival visitors flying to Malaga. To celebrate the 10th anniversary of Marbella Film Festival, Iberia are offering 15% dis…

Festival Line Up Announced

This being the 10th anniversary of MIFF there are some outstanding films being presented at the recently opened Teatro Goys in Puerto Banus. The program includes many world premiers, international shorts and documentarie…

Rise of the Krays to be premiered at MIFF

The latest creation of Zac Adler, with outstanding performances from Ken & Sebastian Brown , playing the Kray twins in what the press considered to be the "Best British Gangster Film Ever made" shall be premiered at…
About The Marbella Film Festival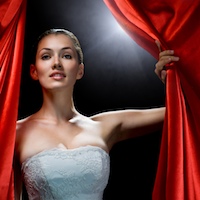 The Marbella International Film Festival brings together artists and their films from all corners of the globe to display their talents to the commercial world. The Festival is growing in stature and receives continuous worldwide accolade, recognition and support for its contribution to the arts. We are delighted to now be entering our 10th Marbella International Film Festival, to be held 7th to 11th October 2015.
The Festival has expanded considerably since it's launch in 2006 and we now have additional collaboration and association with the Marbella Town Hall and Tourist Board, Marbella Film Office and the Andalucia Film Commission. During the Festival we host five glamorous evening events with many networking opportunities, culminating in the grand Gala Awards Ceremony.
Attendees come from all over the world and include filmmakers, industry professionals, exhibitors, dignitaries, celebrities and VIPs, special invited guests and the rich and famous of course! Click to read more »
Festival Over The Years