The 2014 Film Festival Is Here!
The 9th Marbella International Film Festival is almost upon us, and this year's event is set to bring the very best the film industry has to offer to Marbella.
We have some truly amazing films on offer this year, from inspirational independent shorts right down to classics such as Stanley Kubrik's 'The Shining', which will be shown as part of our 'Late Night Classics' evening.
This year, industry giants Carnaby International will be in attendance to offer advice on sales and distribution and few lucky film makers might even find themselves a lucrative deal or two at the festival. Find out more about this event »
And we want YOU to be involved too! Apply online now for a complimentary screening ticket, cast your vote to determine this year's best movie in a given category, and you have a chance to win a trip for two to London.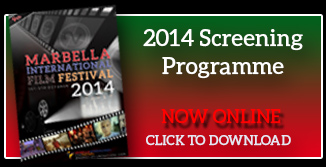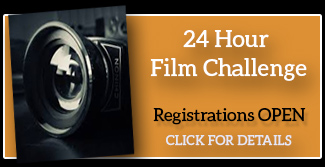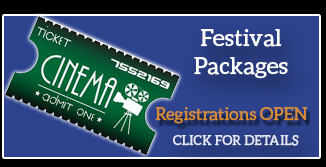 Unparalleled Networking Opportunities
At this year's festival we're trying hard to open the doors that you wouldn't normally see open within the industry. Our networking events can provide the key to the door into the industry, whether it be a chance meeting with a potential sponsor, or coming across your future film collaborator.
We also have some outstanding workshops on offer from talented writers, producers, and directors, combined with not-to-miss seminars on sales, distribution and financing from the very best the industry has to offer.
Visiting The Marbella International Film Festival
The nearest airport to Marbella is Malaga International Airport, which is approximately 45 minutes drive from Marbella. Taxi hire is available at the airport, though we'd recommend hiring a car, which would give you the additional flexibility to travel while in Marbella. The H10 Andalucia Plaza Hotel, Puerto Banus, is the home of the festival, and registrations open at 10am on Wednesday 1st October.
A number of fantastic events including the welcome party and the gala awards ceremony are held at the H10. Screenings are held at Palace the Congress in Marbella, which is located to the west of Marbella within walking distance of the town centre and about 10 minutes drive from H10 in Puerto Banus. Registration will be carried out during screening times for late comers. Further information can be found on our venue page.
About The Marbella Film Festival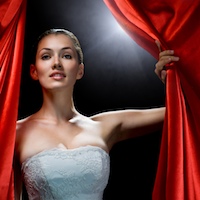 The Marbella International Film Festival brings together artists and their films from all corners of the globe to display their talents to the commercial world. The Festival is growing in stature and receives continuous worldwide accolade, recognition and support for its contribution to the arts.
We are delighted to now be entering our 9th Marbella International Film Festival, to be held 1st to 5th October 2014. The Festival has expanded considerably since it's launch in 2006 and we now have additional collaboration and association with the Marbella Town Hall and Tourist Board, Marbella Film Office and the Andalucia Film Commission.
During the Festival we host five glamorous evening events with many networking opportunities, culminating in the grand Gala Awards Ceremony. Attendees come from all over the world and include filmmakers, industry professionals, exhibitors, dignitaries, celebrities and VIPs, special invited guests and the rich and famous of course! Click to read more »
Festival Over The Years